Top 8 Cars for People Looking for More Room
By Jakob Hansen, 7/17/2019
Some of us need a little more space when we're driving. Whether you have a larger body than most or just like to stretch out, we have compiled a list of the top 8 vehicles that will work well for you.
There are certain things that just aren't worth compromising on. For me, I prefer a manual transmission, for others, it might be the captain's seats in the second row. Others still need that extra legroom, shoulder room, and headroom. It doesn't matter if you're 5'4" and need the headroom because you're still rocking a beehive hairdo, or if you are a professional linebacker and have shoulders the size of bowling balls. If space is what you need, you can't compromise on that.
We can understand the need for size. We have more than enough big boys here in the office. One of our developers is 6'3" and I'm pretty sure he was some kind of rugby player or something! Regardless, we understand your needs. We put together a list of the best vehicles for larger bodies. We didn't base it solely on numbers, but decided to split up the classes as well, as not all of us want to drive a semi-truck just for the space. Enjoy!
#8.
Ford Escape
The all-rounder, the do anything, the go anywhere. The Ford Escape is the classic family SUV. With two spacious rows of seating and a large trunk space, the Ford Escape is capable of fulfilling most any task. When you're looking for the best family-based vehicle but need the extra space for your long legs or wide shoulders, the Escape has you covered. 43.1 inches of legroom beats out the RAV-4, CR-V, and Equinox.
#7.
Toyota Highlander
We can't look overlook one of the most competitive segments in the industry today. Third row SUV's are taking over the roads, and for those of us that need a third-row vehicle with a little more legroom or headroom, the Toyota Highlander is what you'll need. The Highlander has an impressive 44.2 inches of legroom, several inches more than the competition. Don't think an inch or two counts for something? Just ask your short Napoleon Bonaparte.
#6.
Hyundai Veloster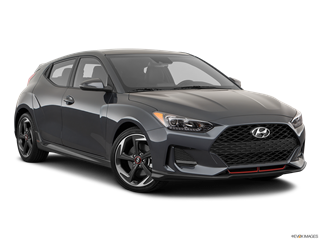 Okay, we get it, you don't want an SUV. Trust me, I'm with you. I still roll around in a small sedan because I like to occasionally whip it around a corner or two. That's not always easy when you're a bigger guy or gal, however. Small zippy cars have one problem, they're small! But that's not always the case. The Hyundai Veloster, particularly the Veloster N, is a fun, sporty three door car with enough power to have some fun and still get great fuel economy. But it's also very spacious. Front seat passengers are greeted with 42.6 inches of legroom and 56 inches of shoulder room. That's more than most compact SUVs and is far more than it's competitors. The Veloster is the perfect car for those of us that need a little more room but don't want to compromise on fun.
#5.
Subaru Forester
Okay, this one impressive. The Subaru Forester, a small/compact SUV, has more legroom than most third-row SUV's. Ringing in at 43.3 inches of legroom, 40.2 inches of headroom and 58.2 inches of shoulder room, the Forester is the SUV for those of us that like to do front seat yoga. This space is complemented by an airy cabin with large windows that makes the space feel even larger than it is. Sort of like how your grandmother put up a large mirror in her tiny living room to "make it feel larger", the large windows and small dash give the cabin a larger feel. The extra shoulder room means passengers have the ability to strike Warrior 1 Pose without even unbuckling.
#4.
Chevrolet Silverado 1500
The Chevrolet Silverado. A true American classic. Like foot-long hot dogs and half-pound hamburgers. What's more American than a little extra? At 44.53 inches of front legroom, 66.02 inches of front shoulder room, the Silverado has a lot of "extra". In the crew cab, there are full-size rear seats with 43.4 inches of legroom and a 6 ½ foot bed. What more can you honestly ask for when it comes to space. With class-leading legroom, headroom, and shoulder room, and a bed to carry the rest of whatever you have, the Chevrolet Silverado is a must for those looking to stretch out while driving.
#3.
Hyundai Sonata
The Hyundai Sonata is the sedan for those that refuse to break-down and get an SUV. I'm proud of you! These spacious little buggers have an insane 45.5 inches of legroom (more than the Silverado might I add), 40.4 inches of headroom, and 57.9 inches of shoulder room. How do they manage to pack so much legroom into a regular mid-size sedan? The world may never know. But this feature-rich affordable vehicle has more than enough room to fit you and any of your more well-rounded friends.
#2.
Kia K900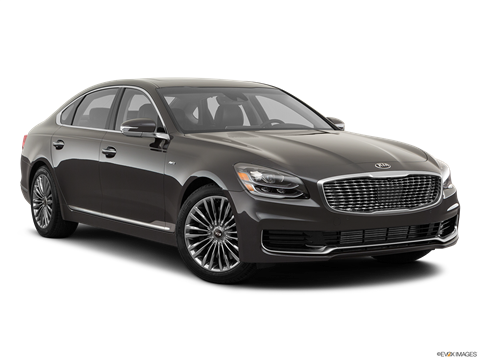 An often forgotten sedan, the Kia K900 offers more than just great luxury at an astounding value. The K900 interior has more legroom than a Silverado and the Tahoe. Headroom and shoulder room are more than sufficient as well. Truly one of the best value vehicles in the market today the Kia K900 is a luxury sedan with the space to spare and the features to match those of far more expensive vehicles. Don't pass over this spacious luxury value.
#1.
Chevrolet Tahoe/Chevrolet Suburban/GMC Yukon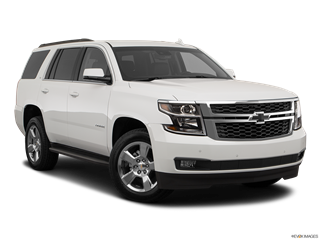 There is just no way around it, the best solution for space is size. And the GM full-size SUV's have no shortage of that. The Chevrolet Tahoe, Chevrolet Suburban, and GMC Yukon all share the same platform, and have the same measurements for passengers. The front seats have an astonishing 45.3 inches of legroom, 64.8 inches of shoulder room and 42.8 inches of headroom. The second and third-rows are in no shortage of space either. With 39 inches and 24.8 inches respectively, they have more than enough to fit large adults in the second row and maybe some of your smaller stature friends or children in the rear. The drawback to all this extra space is, of course, the sheer size of the vehicles. While the recent advancements in cameras, parking aids, and sensors genuinely help make these behemoths feel much smaller than they are, there is no changing the 224.4" length of the thing.
Closing
Space is an interesting necessity. Some of us need the space, some of us just like the ability to stretch out a little more than others. Regardless of why you want the room, there are vehicles out there in every class that are more than capable of fulfilling your needs. If you're still not entirely sure about what vehicle is right for you, have a glance through our other lists, they can help you figure out what will work best for you.