How To Test Drive Cars
By Jakob Hansen, 4/8/2022
Reviews are great, but nothing beats an old fashioned test drive.
You've done your fair share of research. You've read the reviews, you've watched the YouTube videos, you've looked at the specs. Now it's time for the fun part, the test drive. But before you go, it's good to know what to look for on a test drive.
How to Get Started Test Driving
Before you go running off to the dealer to hop in as many cars as you can, there are some ducks that first need to be aligned. First things first, running into your nearest dealer on any old day and trying to get a test drive might prove a bit frustrating. Dealers are busy establishments. They typically only have a few people on staff that are able to start a test drive for you. So before you go, start by making a few appointments.
This will do several things for you. One, it will get you a point of contact at the dealer and get you set up in the system. Submitting your basic info along with your vehicle of interest will get you in touch with a representative from the dealer. Second, you can set an appointment to come in and drive the vehicles. Setting an appointment is going to establish an intent between you and the dealer. This way, you don't have to wait. You can simply walk in, meet with your point of contact, and get the ball (or wheels) rolling.
Importance of the Appointment
Getting in touch with the dealer beforehand also gives you the ability to establish your intentions. You're busy, and so are the dealers! Letting them know that your intention is to come in, test drive the vehicle, and head to your next appointment to test drive the competition can save you and the sales team a lot of time and unnecessary chit chat.
Setting an appointment or test driving a car does not mean any obligation to that dealer. Don't stress or feel compelled to buy that day. Making it clear from the start that you are not buying today will establish that you are an educated buyer and are here to get your homework done.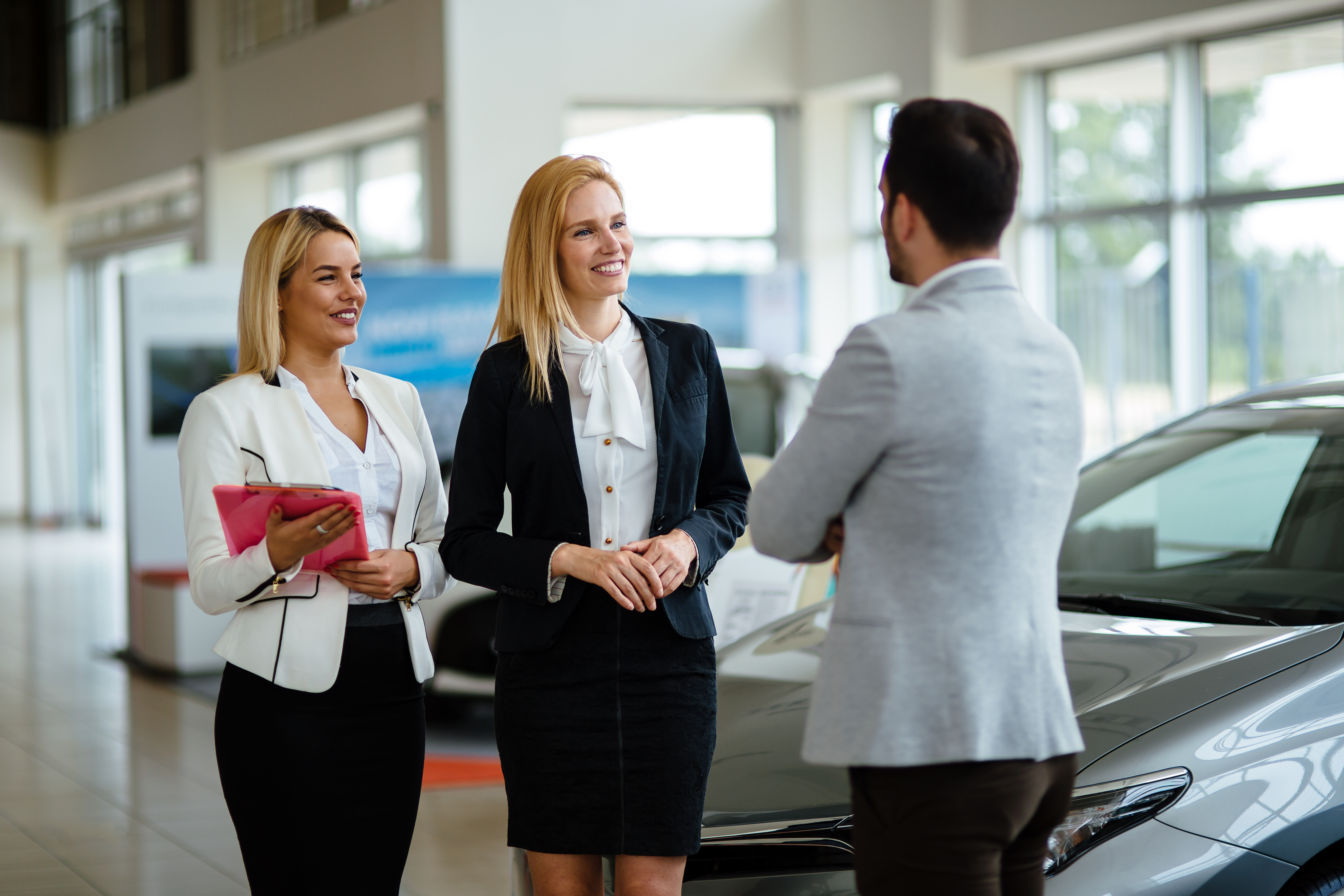 What To Look For On Your Test Drive
Now that you are in the car, what do you actually look for? This is the problem I have run into many times when my mother goes to test drive a car. She gets in, opens all of the compartments, makes sure there is a mirror on both sun visors, drives it around the block, and ends up back at the dealer not really learning much about how the car is actually useful to her.
When test driving a car that you are seriously considering buying, take your time with the vehicle. On average, Americans spend around 432 hours a year in their cars. It's important to take your time when picking out your wheels. What I like to do is take the car on some of your familiar roads. If you can, take it to your house and back. Clearly, keep the time within reasonable limits, but having the car for an extended period of time on your test drive and really getting the feel of the vehicle is important. If you still aren't sure, some dealers will allow for extended test drives or overnight drives, but this is clearly a more intensive process.
Also, use the car for things that you actually use the car for. Have kids? Toss the stroller in the trunk and install the car seats (some cars are far more challenging than others to put in car seats). Let's say you play hockey, make sure that giant bag fits in the trunk. If you have a particular road you really like driving, or really don't like driving, take the car down there. Make sure your new car makes your life easier. Not more challenging.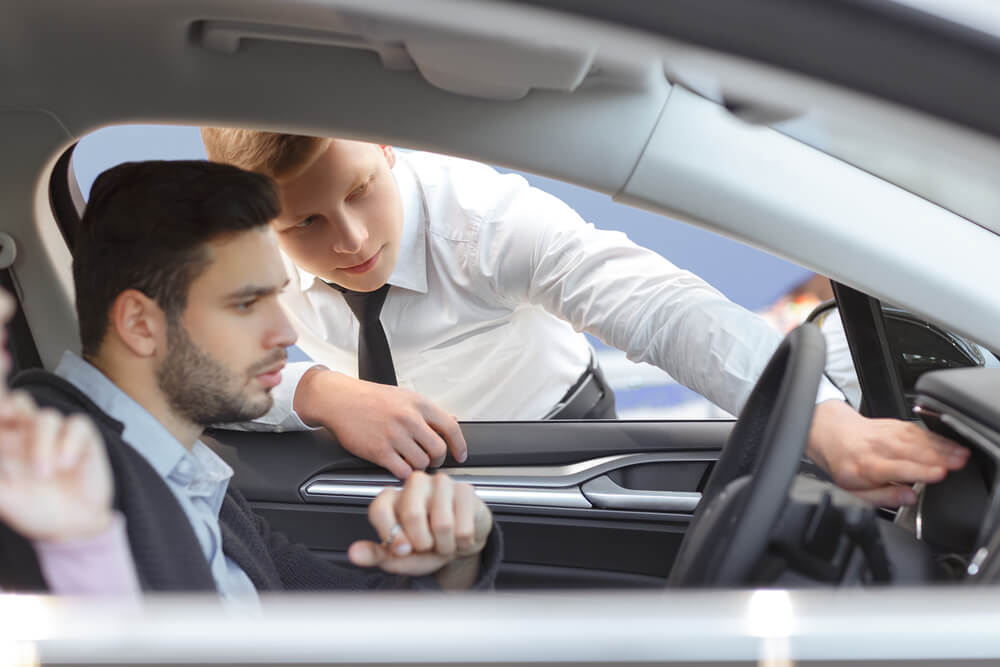 Make a Day of It
This one can be a little hard to live by. We are all busy. Between kids, work, working out, sports, socializing, whatever it is, we all have plenty on our plate. But when buying your next car, make a day of it.
Your vehicle purchase is the second-largest purchase most people make in their lifetime, second only to their house. Make sure you dedicate enough time to finding the right car.
I always recommend making a fun day of it. Set up appointments around town, giving yourself ample time to not stress about making it to the next place, and head out in the morning and stay out all day.
Find a car buying partner to go out with. Your spouse, friend, mom, dad, the neighbor from three houses down. Whoever it is, bring a friend along. Find a nice place to have some lunch in between appointments, have a quick bite to eat while sifting through some of the cars you've already driven.
Trying to fit in test drives into an already busy day is going to only make yourself more stressed than we already are. Set aside a full day and give yourself the time you deserve to make the right decision.
Check The Trim Level
Another important factor is to make sure you are actually driving the same trim level as the car you are looking to buy. Trim levels can vary greatly, and don't take for granted that the features that you are looking for will work as well as expected. For example, some of those ventilated seats feel like a mouse coughing, while others are hurricane-force winds. Check your butt coolers people!
Many times there will be suspension, steering, and brake differences between the trim levels as well. More often than not, there will be different engines as well, so test driving the same trim level is quite important.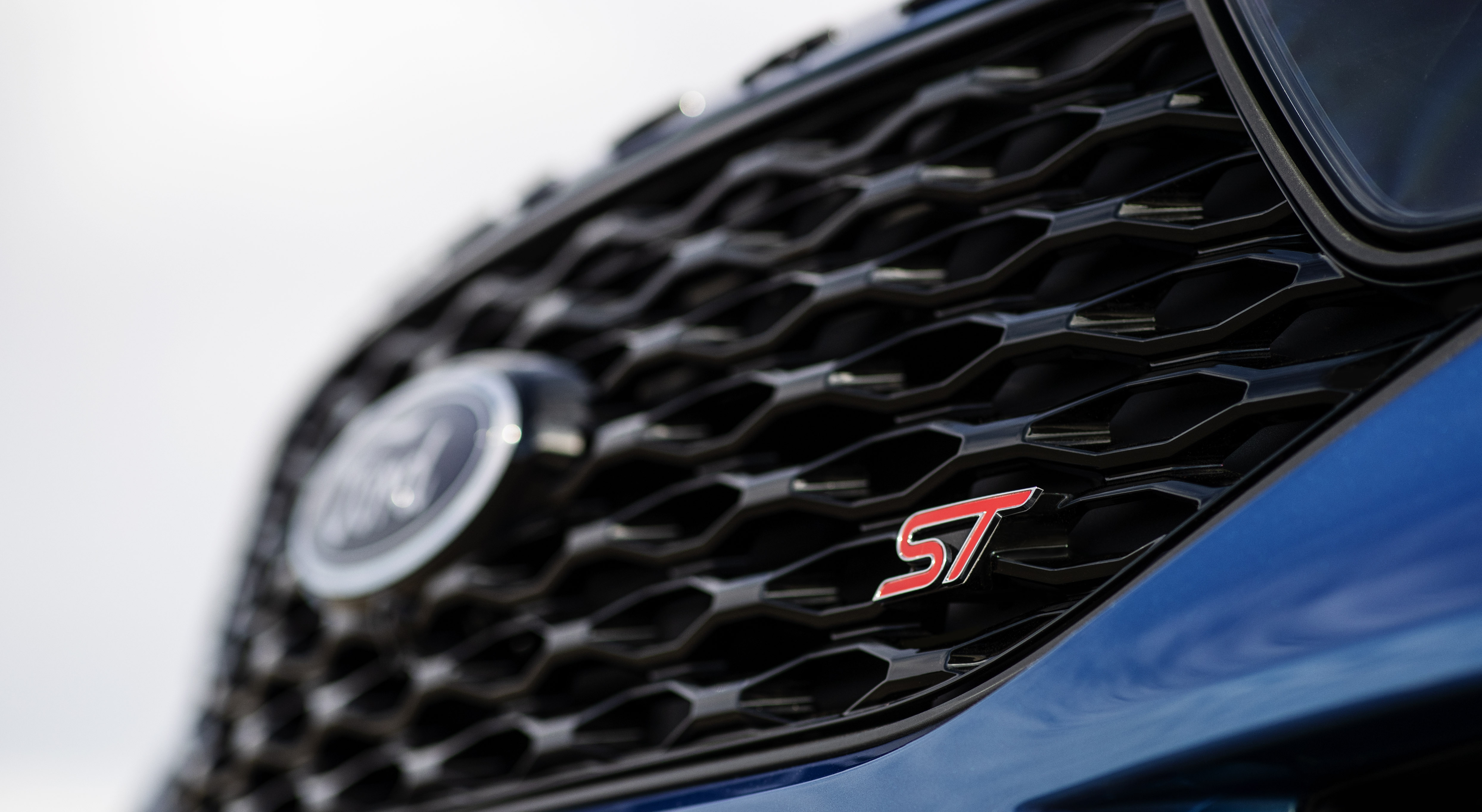 Use Your Butt Dyno
Built right into you is the best test driving tool anyone could ever ask for, your butt dyno. This useful tool can feel acceleration, deceleration, bumps, undulations, vibrations, anything. Trust your butt dyno. It is your god given greatest tool when finding your next car. Even if you can't quite explain why your butt dyno is picking up something, trust that it's there. If your butt felt it on the test drive, it is sure to find it when driving to work every day. Use your Butt Dyno, trust your Butt Dyno, believe your Dutt Dyno.
Most Important
Overall, keep some small things in mind. Always make an appointment, that will save you hours in your day. Make a fun day of it, enjoy your time! Don't stress about all of the other things on your schedule, focus on the one task at hand and most importantly, enjoy it!i
Quick Tips List
Do your research before you get there.

Make a list of cars you'd like to drive.

Pick a day dedicated solely to test driving.

Schedule an appointment for each car (more than one car may be at the same dealer or within their dealer group).

Bring a friend.

Take the car on your roads, and through your routes.

Use the car as you will use it.

Use your butt dyno.

Have Fun! Test driving cars is fun, keep the stress low, and the enjoyment high.
To schedule an appointment, get in touch with your local dealer and set up an appointment.
---
| | |
| --- | --- |
| | Jakob is our writer with a love for all things automotive. He comes from a dealer background with experience on both sides of the fence. Knowing the system inside and out, he knows the best cars and the best deals. No matter what. |
Related Articles