Top 9 Cars with a Manual Transmission
By Jakob Hansen, 7/17/2019
For those of us that still like to feel like Mario Andretti or Jackie Stewart every time we drive, even when we are going to pick up the milk and bread, here is the list of the best cars available today with a manual transmission. I had fun with this one.
There is no argument that modern automatic transmissions are way faster. Dual-clutch transmissions (DCT's) shift faster than a literal blink of the eye. Not to mention automatic transmissions make the perfect shift every time and can even adjust to different driving styles and techniques and come with different drive modes. They are objectively better.
But subjectively, there is nothing better than an old school manual trans. There are absolutely times where an automatic or a DCT are the smarter choices, but rowing through the gears in an old school manual trans is something that can never be replaced.
#9.
Ford Focus ST
Base MSRP Range: $25,170
The Ford Focus ST is a hot hatch with more than enough power, and more than enough character. It's a fun, engaging little car that puts up in a difficult fight against the class leader, the Volkswagen GTI. The aggressive and loud styling are a little much for my taste as someone that is more reserved, but the driving experience is fun and the practicality as a hatchback is unmatched. Importantly for this list, the gear change is snappy and tight and has a great, solid feel. Unfortunately, the springy clutch dampens regular driving, but my fix, don't drive slow!
#8.
Honda Civic
Base MSRP Range: $21,250
Honda transmissions have always been some of the best. Tough and quick with a short throw, Honda has graced us with great manual transmissions in standard family sedans for years. The current Honda Civic is no different, short throws with a great feel, Honda has stayed true to their sporty past. Bump into a Civic Si or Type R and the feel gets even better. Just watch out for that aluminum shift knob on the Type R on a hot summer day, you don't want the H-pattern burn into your palm!
#7.
Hyundai Veloster N
Base MSRP Range: $27,400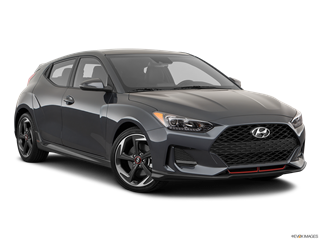 Man, the Veloster N is a fun little thing. Ex-Head of BMW M division, Albert Biermann, came to Hyundai's performance division recently and aims to make the brand all about fun, not about lap times or specs. The entire point of the car is to simply put a smile on your face, and they have absolutely achieved this goal. The little hatch puts out a more than ample 275 horsepower and a noise that would really make your grandmother disappointed in you. Further, the transmission is good for the price. It's not Type R or Focus RS good, but it's fun, enjoyable, and I love this little funky car.
#6.
Ford Mustang
In any form, the Mustang is a solid choice. Even the 2.3l EcoBoost puts out over 300 horsepower. What's better is the manual trans can be had at any trim with any option. Kudos to you Ford. That's the way to do it right. The transmission is of great quality as well. Short throws and a notchy engagement make it feel like you're really doing something. I swear that I'm Jim Clark when I drive a Mustang, even if he did drive for Lotus, not Ford. Mustangs are fun to drive, have tons of power, and that good ol' 6-speed is fun to row through when pulling out of cars and coffee.
#5.
Chevrolet Camaro
The Chevrolet Camaro is rated higher than the mustang for one reason and one reason alone. Alcantara. As much as this material is a terrible, extremely not durable material to use, especially on a gear shift, nothing feels better than Alcantara when wearing racing gloves. True, 99% of the time you're not wearing racing gloves, but isn't that 1% the entire reason you bought a manual in the first place?
#4.
Volkswagen Golf
The Volkswagen Golf. The modern car of the people. The Golf GTi and Golf R are the performance variants and come with a quality shift. The engagement is a little looser than I would normally like, but overall it's a gem of a trans and really suites the car well. The little compact hatch has served the world well over its many years on this earth and continues to through to this day. The fun little German hatch started the hot hatch craze and the iconic golf ball shifter is at the center (literally) of it all.
#3.
BMW M4
Base MSRP Range: $69,150
The BMW M4 is one of the options that actually might be better in an automatic. There is so much power in these cars that a manual transmission is definitely slower and definitely more work for daily driving. That being said, the actual gear shift in these cars is amazing. The transmission is smooth and slick. The engagement notch is solid and feels greased. That may be an odd way of describing it, but it slides in with such precision that it feels perfectly fitted and well...greased! Despite the DCT being the better choice for this car, I'd respect your choice of the classic 6-speed.
#2.
Chevrolet Corvette
The C7 Corvette and its 7-speed manual transmission have blessed our roads for some time now. In every trim, the Corvette has impressed with supercar performance at blue-collar prices (blue-collar may be used loosely here). Regardless of the price, the Corvette has performed on levels never expected by us, and now that the C7's time is coming to an end, we patiently await the C8. If you want to buy a manual, however, you better hurry. As far as we can tell, the C8 mid-engine Corvette will be DCT only.
#1.
Porsche 718 Cayman
Trust me, there is nothing better than a Porsche gear change. Combine the bliss of a Porsche 6-speed with the balance of the 718 Cayman, and you have the perfect canyon carving machine with enough power to have a ton of fun but not enough to get you tossed behind bars. You'll probably still get some tickets though.
Closing
At this age, we all know that there are faster ways around a track than a manual transmission, but that doesn't mean that there are more fun ways. When I'm going to pick up my son from pre-school, I'm not out to set a new track record, I'm looking to have a little extra fun on the way there before it's back potty training and the "why phase". When I race, I have a sequential dog box transmission set up to take brutal shifts faster than I ever could, but that Sunday morning drives down Orion Rd. where it's just me, the car, and the road, that drive is reserved for my 6-speed.